Optimizing retail insurance price in UK & Brazil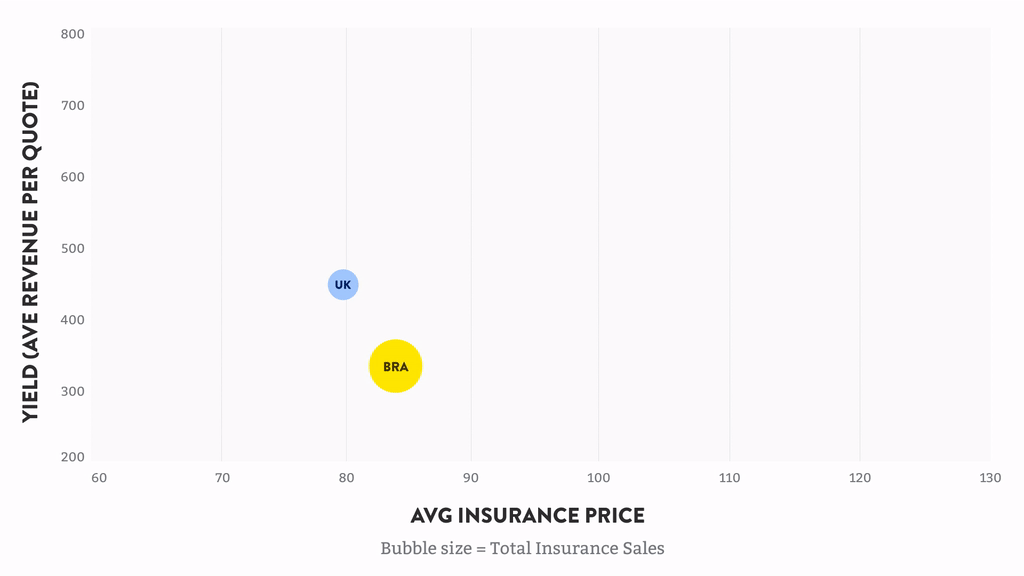 Brazil's insurance prices are restricted by filings, so we see small and gradual movements within the $80-95 bracket. As we increase and vary the insurance price in this range with additional filings, we see an increase in the total insurance sales and yield over time.
On the other hand, the UK's behaviour is a lot more erratic, with the price moving around a lot more aggressively as it is not as restricted. It quickly bounces back and forth until finding its optimum price for maximized yield and sales.
Based on a nation's insurance landscape, in particular how regulated and restricted prices are, observes different paths to finding the optimum product recommendations to maximize revenue, utilizing an experimentation platform such as BrightWrite.
* Optimizing retail insurance in Saudi Arabia, Mexico & Russia, USA