insurance & warranty
ready for retail

We're the embedded insurance company for the world's largest digital companies and largest marketplaces including eBay, Wayfair, Tile, and Intuit. We're also available at Amazon, Flipkart, SE Asia's largest company, Shopee, and more who integrate XCover for warranty solutions that boost revenue and customer satisfaction by offering a personalized, streamlined experience that integrates directly for the world's largest, or through e-commerce platforms for thousands of others with XCover Go.
The award-winning XCover API delivers warranties for any omni-channel or digital retailer across a variety of categories including mobile, electronics, home improvement, homewares, pet, furniture, jewelry, optical, fine arts, musical instruments and more.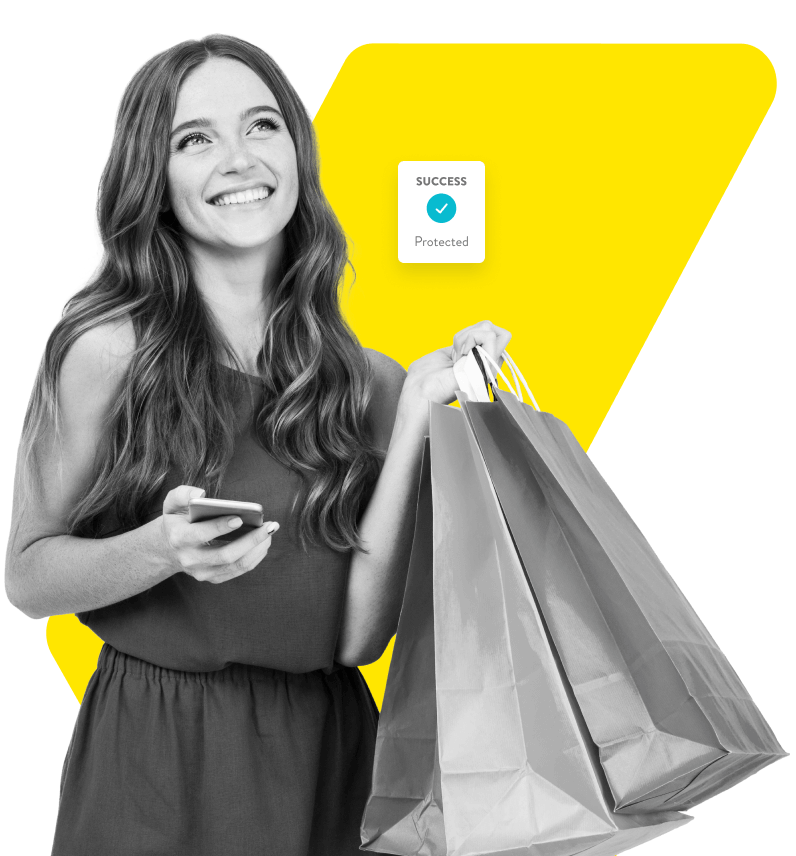 AI-BACKED OFFERS FOR ANY KIND OF PURCHASE
Geniebot is the AI behind our relevant and real-time protection to customers. Geniebot enables any retailer —  from e-commerce giants to brick and mortar businesses — to protect their customers throughout their purchase journey.
MADE FOR RETAILERS. DESIGNED FOR CUSTOMERS.
Insights from our BrightWrite data analytics platform show that when customers are offered warranties at the point of sale, GMV and ATV increase. Enter XCover – our platform provides warranty for a wide range of consumer products from electronics to gadgets, home to the furniture, jewelry, pets and cars which sit within it. Not only do we have a solution for these retail products, but we're backed by agile underwriters and top-rated in-country repair networks.
Built on the back of our global partnerships and integrations with the likes of the world's largest marketplaces including eBay, Wayfair, Flipkart and e-commerce platforms, our API for instant payments, XClaim, can push CLTV to new highs with an NPS of +65‡ and instant payments via bank transfer, e-wallets and store credits in 90+ currencies.
SEAMLESS INTEGRATIONS FOR ANY RETAILER
Our fully flexible API delivers one-off and recurring (annual or monthly) subscriptions in any country and brings relevance to your points of sale. XCover includes custom features like end-to-end white-labeling and webhooks to pass back sales data, text and email alerts for second chance retail sales, even historic ones, that can convert online, webhooks for data transfer, translation in 40+ languages and a range of ways to payout your claims including store credits, all from a single API call. You know what your customers own, so enjoy the sweet success of secondary revenue sources.
REMOVING RETAIL FRICTION, CLICK BY CLICK
We help you simplify the retail journey and offer a seamless multichannel claims experience through smoother interactions, intuitive processes, and convenient features your customers will love you for – like instant claims payments and easy communication via online, live chat, chatbot, and phone.
SEAMLESS INTEGRATION AND 'ALWAYS HERE' SUPPORT
Our zero-friction approach applies to more than just our policies. We've made the set-up process as simple as can be, with RESTful APIs that integrate with ease. Flexible and highly scalable, we can configure any part of the sale and claim process to fit your needs.
And because we're licensed or authorized in 60+ countries and 50 US states, you don't need to be. International expansion from a single API call? No problem.
We stick around for your success.
BUILT FOR ANY RETAILER, ANYWHERE IN THE WORLD
From jewelry, pets to iPhones – no matter what products you sell, we'll help you protect the people who buy them. We provide a full range of warranty products for omnichannel and online/offline category specialists, and offer seamless integrations with ecommerce and shipping platforms.
Maximizing contact and secondary sales whilst delivering customer-centric warranty experiences delivers long term value for partners in the retail space including Stamps.com's ShipStation and ecommerce platforms such as Xero, Magento, Shopify and WooCommerce. Discover how our global capability can help grow your business.
Get in touch and discover how our global insurance platform can help grow your business.