Warranties & Shipping
Protection
ready for retail

We protect the customers of the world's largest retailers, brands and marketplaces through our award-winning global distribution platform XCover, available at Amazon, eBay, Wayfair, Tile, Flipkart, SE Asia's largest company, Shopee and more. XCover gives your customers the confidence to shop with AppleCare-like subscription-based warranties and shipping protection with tracking from a single API, or through Clyde, which handles any e-commerce setup including SDK, Shopify, Magento, BigCommerce and Salesforce.
With XCover, you'll grow CLTV by embedding price-optimized protection and product recommendations at checkout and throughout the post-sale lifecycle including order management, product registration and more. 
Resources for merchants: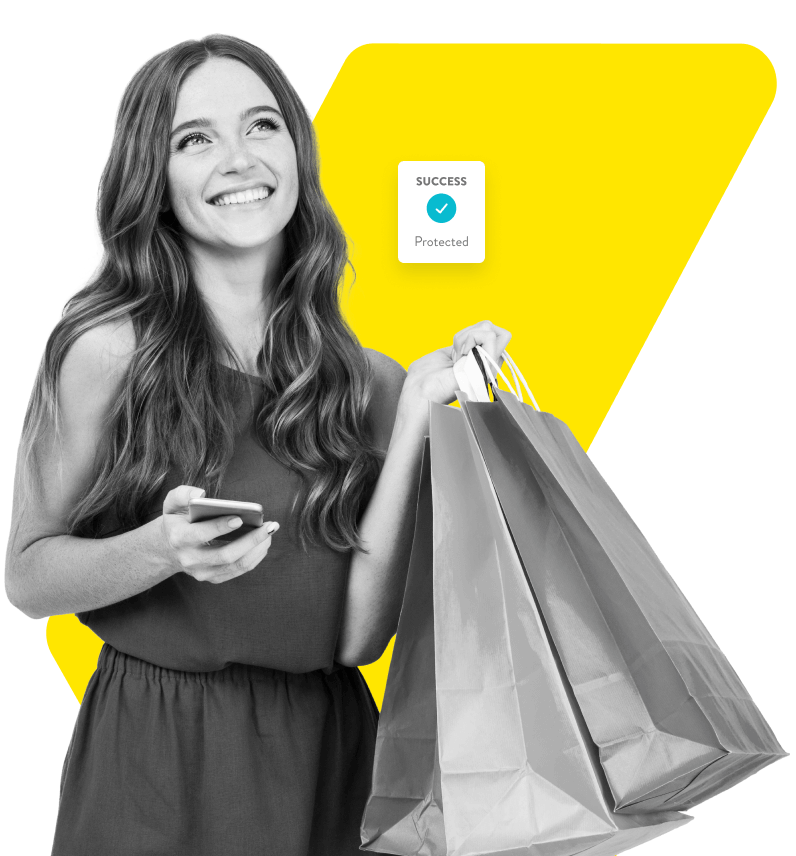 CONSUMERS WANT PROTECTION FROM THEIR FAVORITE BRANDS
60% of US consumers say they would purchase protection from the brands they shop if it were offered at checkout. Enter XCover — our platform provides warranties, product protection and shipping insurance with tracking for a wide range of consumer products all through a single API. Our retail partners also benefit from a hassle-free claims experience with servicing from the #1 ranked provider globally, adding convenience to the customer journey and boosting customer loyalty.
Consumers trust the brands they love, and by offering them a seamless customer experience backed by a post-claims NPS of +65‡ and payments in 90+ currencies, you'll be top of mind for future purchases.
CUSTOMIZED SOLUTIONS FOR ANY RETAILER
You know where your customers shop, and we can help you meet them there. XCover gives you the ability to surface relevant offers in-store, at the point of sale or online, so all your customers have the option to protect their purchases. The platform also makes it easy for you to transition offline customers online, providing them with protection wherever they are, even if they're not near a physical store.
Licensed or authorized in more than 60 countries and all 50 US states, we deliver any type of protection, insurance or warranty to customers anywhere in the world, all through a single API. Our partners can provide true peace of mind to their customers when they shop, and since it all happens on the XCover platform, they don't need to worry about filling in the gaps because we do it for them.
Our fully flexible API delivers one-off and auto-renewing (annual or monthly) subscriptions that give customers comfort in knowing their products are protected for however long they need. This brings added convenience to your customers and a recurring stream of revenue to your business.
We provide you with more opportunities to offer protection to your customers, even beyond the initial point of purchase. If they buy a new computer or couch, they'll receive relevant offers when they check on the status of their order, or when it gets to their doorstep and they go to complete their product registration. By integrating protection into the post-sale lifecycle, you'll enjoy higher CLTV and more meaningful customer relationships.
AI-BACKED OFFERS FOR ANY KIND OF PURCHASE
Geniebot is the AI behind our Protection Pocket solution, which provides customers with relevant and real-time offers. Geniebot enables any retailer —  from e-commerce giants to brick-and-mortar businesses — to protect their customers throughout their purchase journey.
SEAMLESS INTEGRATION AND 'ALWAYS HERE' SUPPORT
Our zero-friction approach applies to more than just our policies. We've made the set-up process as simple as can be, with RESTful APIs that integrate with ease. Flexible and highly scalable, we can configure any part of the sale and claims process to fit your needs. We're by your side to help you succeed.
BUILT FOR ANY RETAILER, ANYWHERE IN THE WORLD
With licenses or authorizations in 60+ countries and all 50 US states, XCover enables any retailer to seamlessly sell protection to their global customers. International expansion from a single API call? No problem.
Get in touch and discover how our global insurance distribution platform can help grow your business.