Omio replaces traditional insurer and drives a 4X increase in ancillary revenue
Omio's mission is to be the world's largest travel hub that helps travelers explore the world. Founded in Berlin, Omio is Europe's leading all-encompassing travel booking platform, hosting thousands of transportation providers and selling millions of travel tickets every month. Their customers can easily compare tickets for trains, buses, flights and ferries and book all their trips in one place, helping them save time and money.
MEETING THE NEEDS OF A GROWING COMPANY
One of the challenges Omio faced while pursuing its global expansion plan was choosing a partner that had the technology and responsiveness to meet the growing needs of its customers. Omio's incumbent provider, a traditional insurance company, constrained by its legacy infrastructure and operational models, had been unable to reach new markets and apply smarter pricing for Omio's global ambitions.
Omio introduced its customers to XCover, Cover Genius' end-to-end insurance distribution platform in a side-by-side trial. The benefits of a platform approach, what might be called the 'insurtech difference', soon became clear.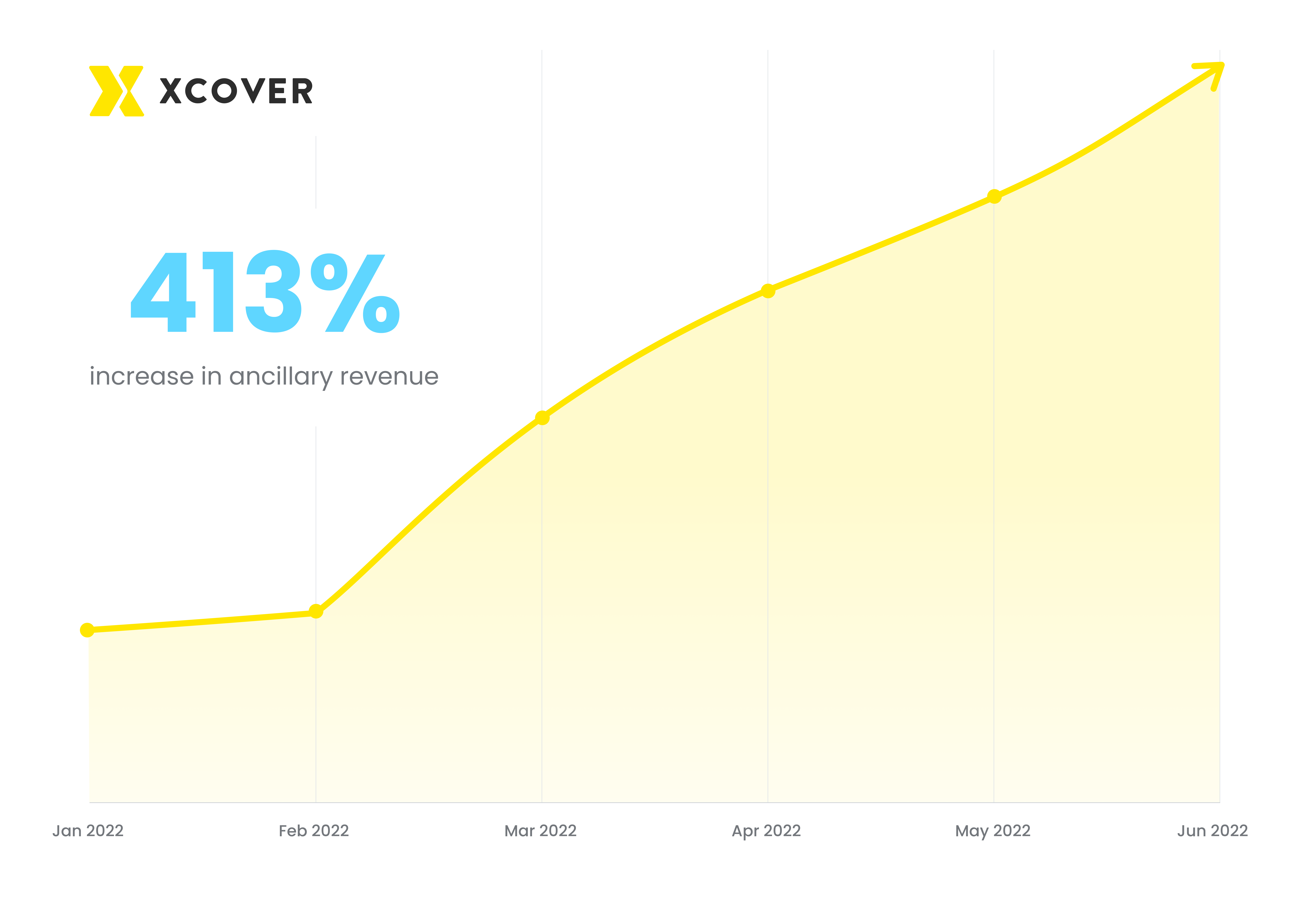 Chart showing Omio's ancillary revenue growth immediately after integrating with XCover 
DRIVING INNOVATION
Our technology allows Omio to run multiple experiments for different markets, enabling them to offer their customers dynamic product recommendations and develop solutions to suit their needs.
Using XCover's single API integration, Omio quickly rolled out protection to 26 new countries and languages with the introduction of collaborative design experiments, such as mandatory fields and social proofing elements like Trust Pilot badges.
Within six months of integrating with XCover, Omio saw attach rates increase by more than 240%, and ancillary revenue grow by 413%.
Annotations showing the impact of various UI improvements on Omio's site
THE INSURTECH DIFFERENCE
According to the Embedded Insurance Travel Report conducted by Momentive.ai and commissioned by Cover Genius, traditional insurers went missing during the pandemic. Responses showed that 20% of travelers who made a claim for pandemic-related reasons were not covered, despite obtaining the policy for pandemic protection. 
The report also found the claims experience to be remarkably poor, as travelers rated their post-claims Net Promoter Score at -25, with credit card insurance programs delivering the poorest score at -34.
Consequently, it came as no surprise that 45% of global travelers would next time prefer getting protection directly from travel providers and agents, citing 'convenience' as the primary motivation for choosing embedded protection. 
The partnership between Cover Genius and Omio resulted in technology-led solutions that are fit-for-purpose, with a faster, frictionless claims experience that offers instant claim payments in 90+ currencies via a range of payment methods, so customers can make claims without having to interrupt their travel.  
Driven by an optimized service design and ability to bring a seamless end-to-end customer journey, we've delivered a post-claims NPS score of 65‡, making travel as effortless as possible for Omio's happy and loyal customers, all from a single API.